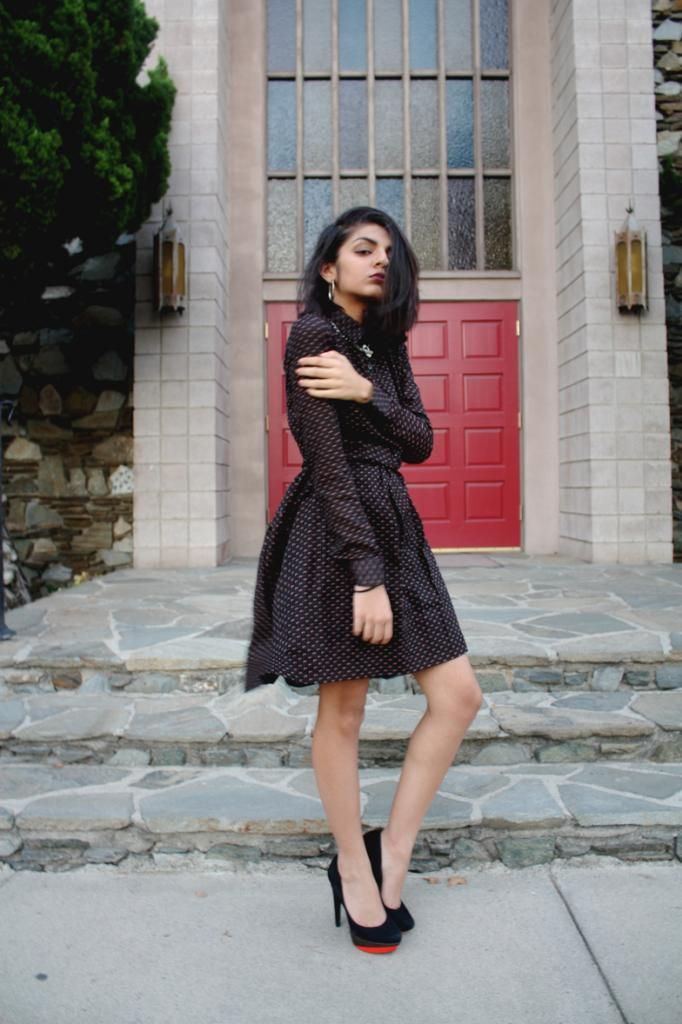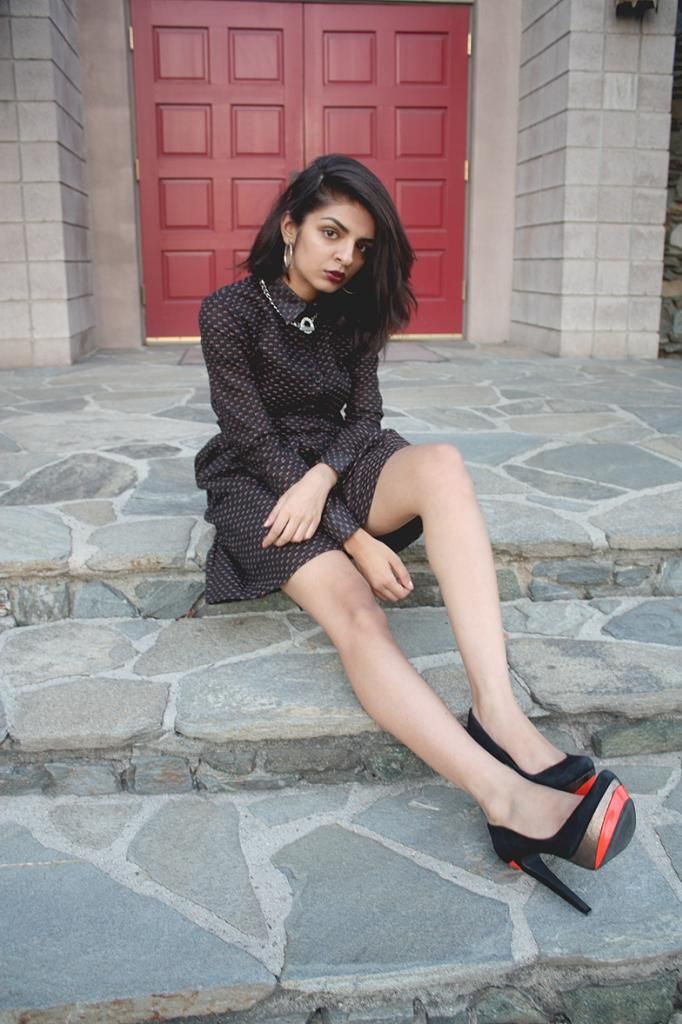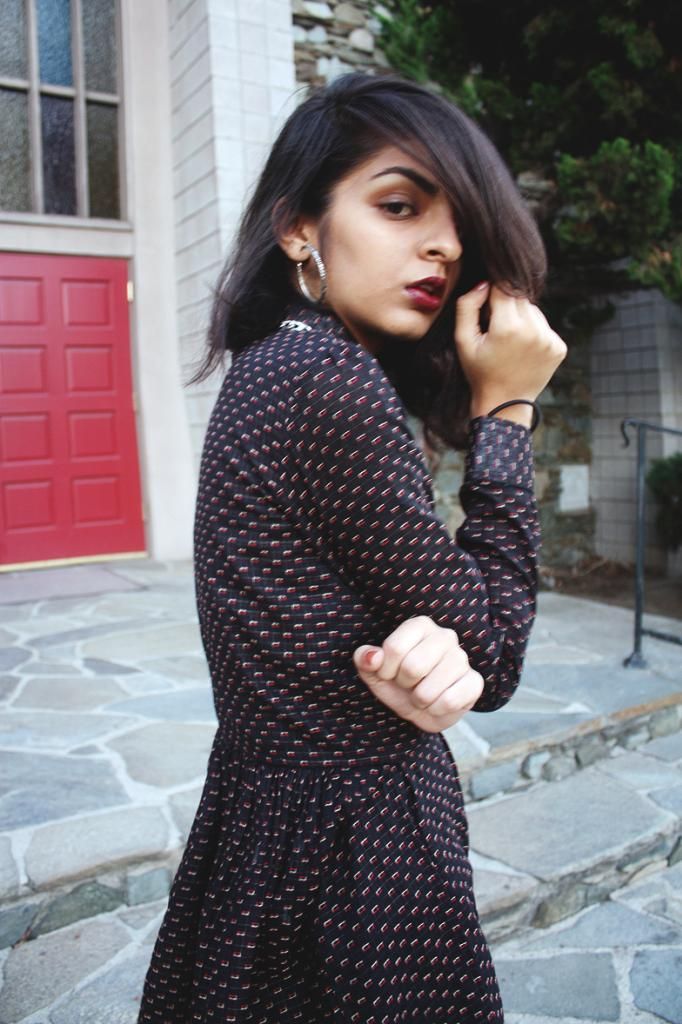 Although I hate to admit it, sometimes I just go overboard trying to expose any bit of skin I can get away with. For those of you who can't relate, let me explain...
I grew up in a relatively conservative environment. Liberal for a brown girl, yes, but conservative in a general sense. That being said, when I started purchasing and experimenting with my own clothing, I would take advantage of whatever I could slip out of the house in. Look after look, I found new loopholes to jump through in order to carve out my own style and still be acceptable to my parents. But after a while, even constant rebellion can get monotonous.
I had been looking for a refresher piece for a while: something to shift my mindset and help me understand my own body shape and taste, especially after the new haircut. With this Blueprint Coleccion shirt dress, I found myself in awe. I love hybrid feminine/masculine silhouette and the subtle print. I even went as far as to put on my six inchers and tower over everyone around me to play up the mod factor. What a great way to celebrate NYFW from afar.
Dress courtesy of
Blueprint Coleccion
.