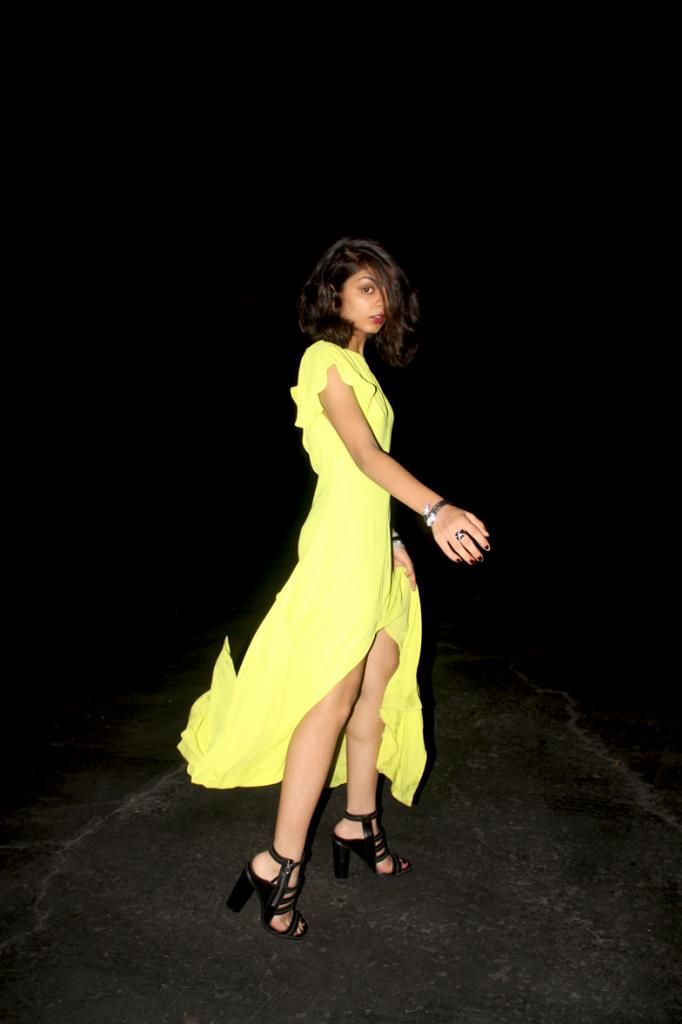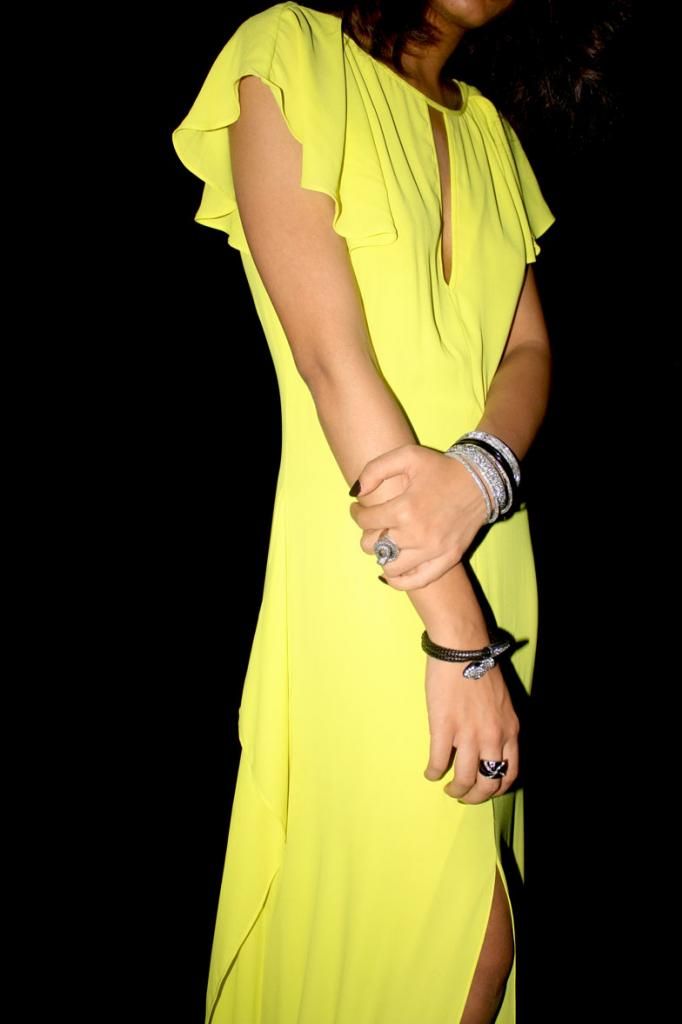 I have this really bad habit when if there's an upcoming event of any significance, I invest every waking moment coming up with the perfect outfit for it. Every day, I pour more and more of my energy into it and fall more in love than the initial purchase. And as bad as this habit may sound, it was actually beneficial for the occasion.
I wore this shockingly chartreuse dress to a family wedding last weekend. I guess you can say it has been my latest 'relationship'...definitely not a fling. My goal was to be as obnoxious with color as possible...I figured that coupled with the hair cut, it would be surprising to my extended family. But totally forgetting the reason for marriage,
I
was the one who was surprised when I was enveloped with true love in every detail of the wedding. Everywhere. And while I can't say I fully comprehend how to love a
person
for the rest of my life, I was glad to at least have been there sporting something I
truly love.
The magic didn't end when the clock struck twelve, and neither did the feeling that experience gave me. I never thought I would be capable of feeling that way ever again.
Even now, the hangs up like a trophy after a win, and I know that it was the right pick. And as my strange habit of collecting one-time-wears continues, I'll always remember
that
night in
that
dress...fondly.
I guess you can say that some loves just last a lifetime.
Dress by BCBGMAXAXRIA
Shoes by Nasty Gal-Shoe Cult